Specialized Consulting for Product Strategy and Implementations

Our consulting services are steep in design thinking, needs awareness, and product innovation.

The practice was formed by recognized experts and pioneers in the development and launch of new financial products, financial software systems, and market-relevant data and analytics platforms:

Market Intelligence Expertise on New Financial Products and Differentiated Data

New Product Proof-of-Concepts, Design Reviews, Proof-of-Value Studies, and Independent Model Testing

Strategic Marketing Plans and Tactical Implementation Plans

Developing Independent Content and Materials for Distribution Channels, Alliance Partners,and Social Media for Brand and Product Awareness

Market Intelligence Expertise

We provide market intelligence expertise on new financial products and differentiated data products (related to investments) to assist clients with their new business and product strategies. We also perform quantitative design reviews, proof-of-concepts (PoCs) and proof-of-value (PoVs) studies, and assessments of investment products and their related models (with independent testing), and advise on the design or revisions/redevelopment of strategic marketing plans or tactical implementation plans

.

Clients often engage us early in the design and positioning of new products and also rely on us to assist with preparing their launch strategy to ensure that it transcends both institutional and non-institutional channels, including social media. 


Implementation Support Capabilities

We help support new product launch activities by publishing white papers, articles and related research, needs fulfillment analysis and educational materials to improve product awareness, increase referential power, and support the positioning and differentiation of a new product in a crowded market.  Our materials are provided as independent content for distribution channels, alliance partners, institutional investment professionals, and social media to improve both brand and product awareness.


Investment.  Risk.  Technology.

Copyright © 2018 Global Finesse.  All rights reserved.  Global Finesse is a trademark of Global Finesse LLC

Profiles of our practice leaders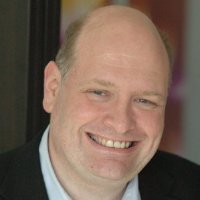 Herb Blank leads the quantitative analysis and research for our practice and is a senior consultant on client engagements.  He is a  recognized industry expert in the innovation of financial products, indexes, and data.

Learn more about Herb's background from his bio: